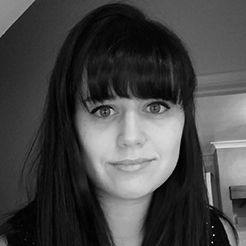 I studied at Hertfordshire University, leaving with a 2:1 BA in Humanities. An important part of my degree was in Digital Publishing, it put me on my career path. After developing the marketing strategy for a small business in North Essex, I briefly moved into advertising sales before finding my way into the world of SEO (Search Engine Optimisation) and PPC (Pay Per Click). During my 3 and a half years at a top Advertising Agency in Essex I quickly rose from being an SEO and PPC Executive, to Specialist, and then Manager of the department.
With the birth of my children I decided to utilise my skills in digital marketing to offer companies a simple solution for their marketing. The diverse range of skills I have acquired from working in a fast paced agency environment has given me a strong base of knowledge and skills. I want to take this and make it simple, effective and affordable for businesses to market themselves.
Like so many people I choose the internet to decide what products to buy, where to get my services from and basically for most parts of life. I know that sometimes it can be hard for smaller local companies to be heard over big national companies. I want to help these local businesses be heard. Although I specialise in online marketing, I am also happy to help with more traditional forms of advertising, like print. I am based in Ipswich, Suffolk and work around my children, in my evenings and at weekends.
Why freelance?
Hiring a freelancer reduces the stress and cost that can come with choosing an agency for marketing. It means that you will always be talking one-on-one with the person who is actually doing your work. I keep it simple and straightforward, charging by the hour for my time. I can both consult and undertake the services that I offer.
Freelancing gives me the power to follow my passion for marketing, websites and strategy. I am not a saleswomen (I tried it but it wasn't a fit). I want businesses to use the marketing that they need - not what I want them to have. I don't think that every business needs everything. Less can be more - basics can be enough - but equally local doesn't mean small, and the internet is an incredible platform.
So that is what Robot Yeti is about. It is a small, local, affordable simple operation that offers expert advice, opinion and service. Get in touch with me to arrange a chat or a meeting and let's see what we can do.